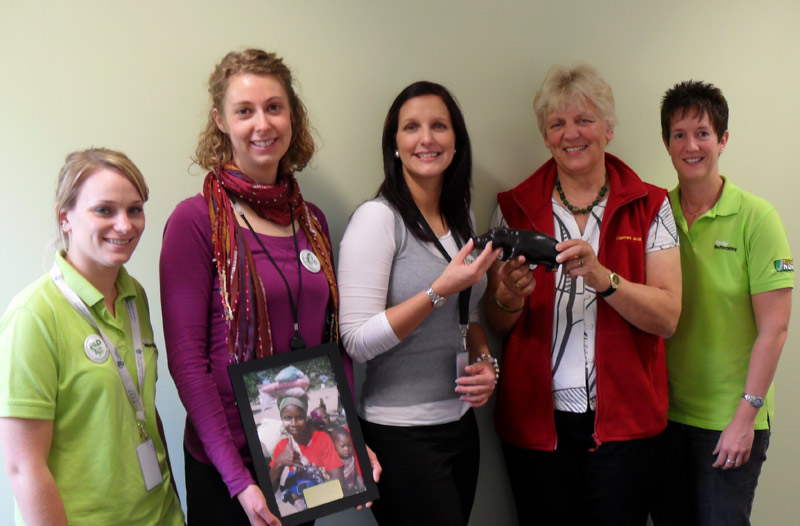 Over the past few years Planet Aid UK has arranged many successful meetings with Local Councils. This has given us the opportunity to introduce ourselves to them and to supply information about our organisation and what we do. As a result we have formed a strong working relationship with many of them which has led to us being allowed to place our clothing banks on agreed existing council recycling areas. Our best Local Council partners have been acknowledged at both Humana Days in 2010 and 2011 at which they were presented with awards in recognition of their valued support.
In 2011 we met with the East of England Co-operative Society in Ipswich to discuss a proposal that we form a partnership with them to place clothing banks at agreed foodstores throughout Norfolk and Suffolk. In September it was finally agreed that we could place containers at some of their foodstores each of which display information about our Charity Partner DAPP UK for which a royalty is paid for the use of their name.
Planet Aid UK specialises in 'Community Recycling Nationwide' and, as a result, we have a number of very productive 'private sites', three of which were recognised on Humana Day 2011 with the presentation of awards for their continued support.
To see more pictures about councils and business please visit our Photo Gallery
To view a short video about our work processes please click HERE