Who we are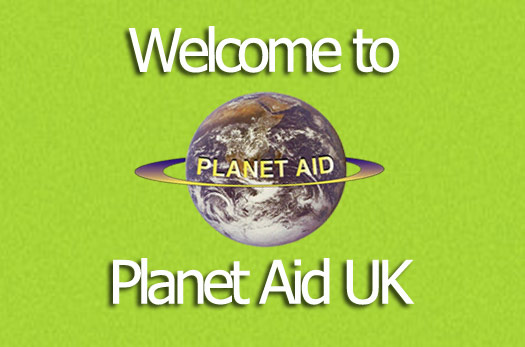 Planet Aid UK was founded in response to the need for development aid and an improvement in the living conditions of the poorest people on this planet. Standing on the doorstep to the new millennium we were among many others who were concerned about the growing chasm between the rich and the poor. The results of this disparity are root causes of most of the world's unresolved problems, including hunger, illiteracy, environmental degradation, wars and unnecessary illnesses such as HIV/AIDS. In our part of the world we have an obligation to do whatever we can to contribute to the minimisation of this disparity, be it with funds, the contribution of a variety of necessities and with much needed know-how. Very often it is the poor that are ready to share the little they have and given the support needed they show determination, commitment and readiness to build up their lives together.
Planet Aid UK is a not-for-profit company, limited by guarantee, which raises funds mainly through the collection, sorting and trading in second hand clothes and shoes. A not-for-profit company is an organisation that does not distribute its surplus funds to owners or shareholders, but instead uses them to help pursue its goals. All net profit is donated to development work in India and Africa, either directly via the International Humana People to People Movement, or through the registered charity DAPP UK (Reg. No: 1118290). Since 1998, Planet Aid UK has donated over £700,000 to Humana projects including teacher training colleges, vocational training, street children schools, tree planting schemes, health care and community development. Planet Aid UK is the British member of the Humana People to People movement, which currently operates more than 650 development projects in 45 countries around the world.
Standing shoulder to shoulder with the poor, supporting self organising development initiatives including, but not in any way limited to, schools, clinics, mini- banking, farming and small scale industry is essential for creating sustainable development.
- All FOR THE SAKE OF OUR COMMON FUTURE -