Who we are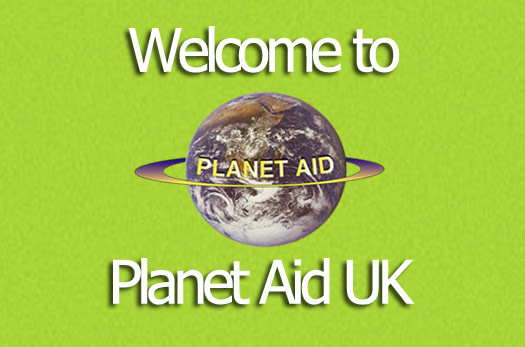 Planet Aid UK is a not-for-profit company, limited by guarantee, which raises funds for environmental and development Aid programmes mainly through the collection, sorting and trading in second hand clothes and shoes. All net profit is donated to development work in India and Africa, either directly via the International Humana People to People Movement, or through the registered charity DAPP UK (Reg. No: 1118290).
Since 2002, Planet Aid UK has donated over £980,000 to Humana projects including teacher training colleges, vocational training, street children schools, tree planting schemes, health care and community development. Planet Aid UK is the British member of the Humana People to People movement, which currently operates more than 1250 projects in 45 countries around the world.
Humana People to People is a network of 30 non-profit associations engaged in international solidarity, co-operation, and development committed to tackling some of the world's major humanitarian, social and environmental challenges.
The Federation for Associations connected to the International Humana People to People Movement was formally established in 1996. Its goal is to achieve increased positive impact on global development through strengthening co-operation among members.
The 30 independent member associations are located across Africa, Asia, Europe, North America and South America. They share a set of common values to protect the planet, build communities and support people to join forces, unleashing their potential for positive change and action.
The activities of Humana People to People are aligned with the UN 2030 Agenda. Together with the people in the communities where we work and our numerous partners, we continue to stand by countries as they strive to meet the Sustainable Development Goals, creating lasting positive change in the process.
- All FOR THE SAKE OF OUR COMMON FUTURE -