Clothes collection
Partnerships With Councils
Planet Aid UK works together with several councils.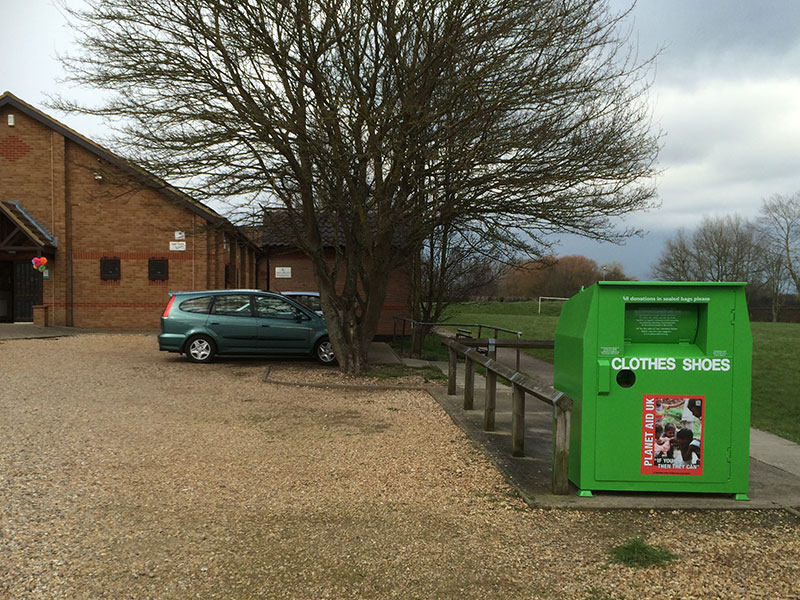 Some councils have an open policy and have opened their doors to several collectors. Some councils have tender agreements where you have exclusive rights to collect on public land, and pay the councils for this privilege.
Planet Aid has had three tender agreements and worked together with several councils where we collect from sites on public land. We are known for a very good service. We send collection figures to all councils either monthly or quarterly. This gives the council important information on what percentage of their waste they recycle, and in some instances, they can get recycling credits for the waste not disposed of in landfill sites.
The most important way of raising our own funds is through the trade in second hand clothes. Currently we have over 1,100 collection banks which are placed throughout the UK to collect used clothes and shoes. Over the past three years we have purchased over 300 theft secured banks from our well known supplier Metal Master in Birmingham.
All clothing banks are emptied regularly and are managed by our four depots in Devon, Sheffield, Thetford and Luton.
Many people will be familiar with the light green-coloured Planet Aid UK container, having seen the larger clothing banks on supermarket car parks, and the smaller community banks outside post offices, local pubs or at local schools.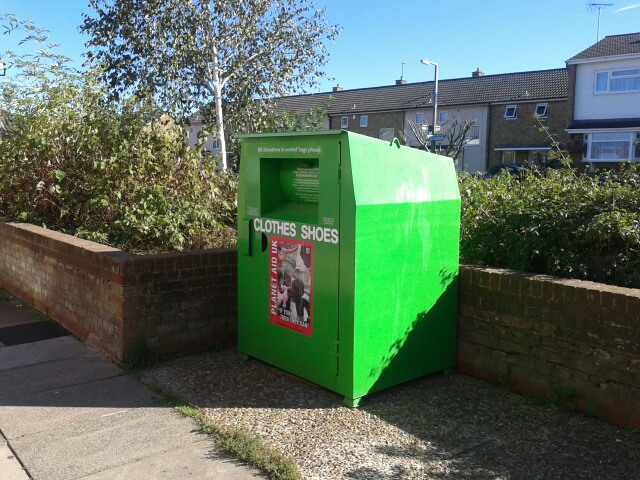 Clothes collection offers:
- A recycling service for the local community
- A means for you to support development aid work for the poorest people in the world
- A channel that finds new users for clothes and at the same time gives employment both here and in the developing countries.
The banks are maintained by our own collection drivers, each one taking care of approximately 125-150 containers. Our drivers are trained to take good care of the donations, and to keep the area around the clothing bank clean and tidy.
All donations are important to us. We ask that the clothing be put into sealed bags which, not only protects the clothes, but also assists the drivers with collection. We provide a 24 hour call-out service, and will endeavour to service any banks which are reported as either full or damaged within 24 hours. We want to give our 'site hosts' and the public the best service possible.
To view a short video about our clothes collection below: