Funding Received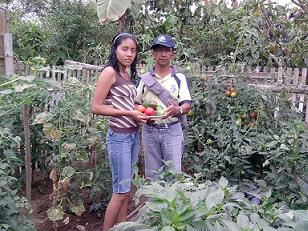 In 2011, 2014 and 2016 a British Trust, based in Matlock, Derbyshire, donated funds to Planet Aid UK in support of the improvement of food security for families in Ecuador.
The target group in 2014 was composed of 120 households that have been identified for having at least one member with a disability. The project fostered a great deal of motivation among the beneficiaries as it meet their daily needs while encouraging community collaboration. The community members themselves became the drivers of their own development, while the community as a whole organized itself into groups that work together to implement the activities.
The local partner who implemented this project was Humana Pueblo a Pueblo –Ecuador, whose mission is to contribute to development through implementing projects that strengthen the skills and knowledge and the development of strategies to help families escape poverty. It's team has personnel with extensive experience in the implementation of development projects.