Tree Planting 2018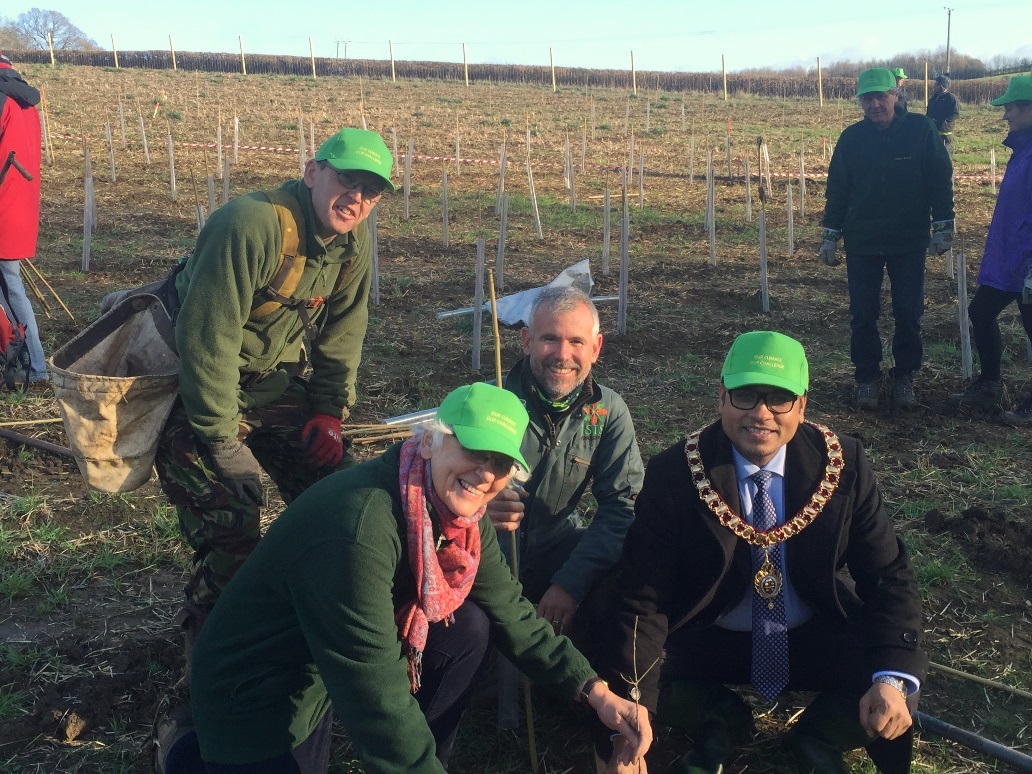 On the morning of Saturday 8th December 2018 42 people got together to plant 850 trees in a field close to the village of Deenethorpe, just outside Corby.
The Deene Park Estate had been given planning permission to plant 8,000 trees close to Deenethorpe village, in a field adjacent to the busy A43 road between Corby and Peterborough.
Birgit Soe, the MD of Planet Aid UK, welcomed all the volunteers and spoke about how our organisation, Humana People to People, is more and more focused on fighting Climate Change all around the world. She also thanked Graham Garratt, John Hadley and the Deene Park Estate for giving us the opportunity to plant the trees.
Graham Garratt, (the director of ISIS Forestry), together with John Hadley, (the tree planting Contractor), who both planned the planting, guided us all to ensure that the trees were planted correctly. Graham also spoke about the history of Deene Park, and why it was important to plant the trees; to protect the village from the noisy road and the area from flooding. He also explained how planting trees is beneficial for the environment.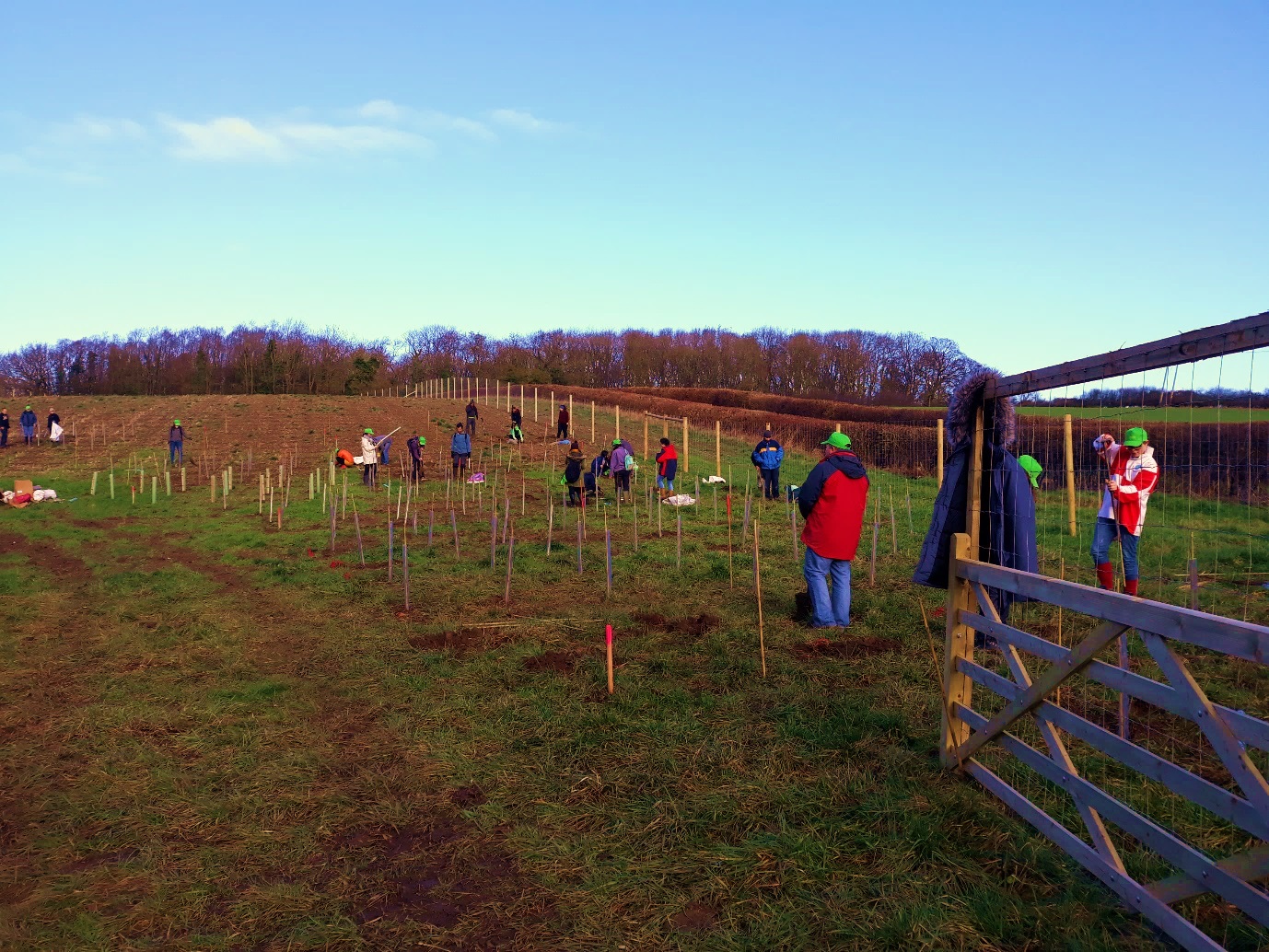 Organised in groups of three we planted a total of 850 trees; a selection of lime, oak, birch, willow and maple amongst others.
We would like to thank the Lord Mayor of Corby, Councillor Mohammed Rahman, who participated in the event and took time to talk to many of the volunteers.
Also a big thank you to all the volunteers who took part; the employees of Planet Aid UK, the Corby Scout Group, the many students from CICD (College of International Co-operation andDevelopment), some of our local business partners and members of the Corby Yoga group.
But, most of all, we must say a special thank you to Graham and John who made it a brilliant learning experience for us all.