Humana at EU Development Days 2017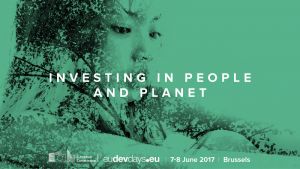 Humana People to People is delighted to announce its involvement in the European Development Days (EDD) in Brussels on 7th and 8th June 2017.
Organised by the European Commission, EDD brings the development community together each year to share ideas and experiences in ways that inspire new partnerships and innovative solutions to the world's most pressing issues. Humana has been at the forefront of global efforts to tackle some of the most significant development challenges for over three decades, including in particular pioneering new partnerships and collaborations with local communities, governments and other development actors to halt the spread of infectious diseases and mitigate the effects of climate change.
During the two day event, Humana and its individual members will share our multiple and in-depth learnings on health services for at risk populations and renewable energy with the wider development community to spur and support greater collaboration and deliver better outcomes for developing and vulnerable communities.