COP27 Climate Change conference in Egypt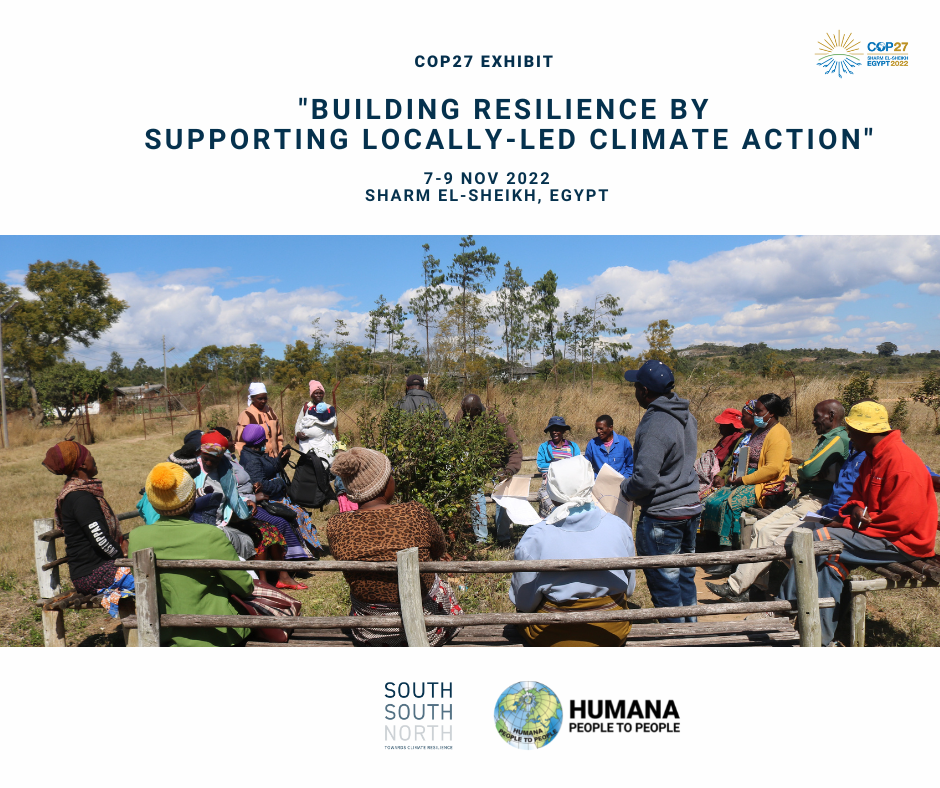 The Federation Humana People to People will be attending and exhibiting at the upcoming COP27, which will be held from the 6th -18th November. COP27 is the largest annual event on climate change, organized by the UNFCCC where governments come together to track progress towards UN Framework Convention on Climate Change, the Kyoto Protocol, and the Paris Agreement and make commitments going forward. The Federation will be participating in the official program with a stand and a side event panel discussion.
The COP27 theme is " Together for Implementation". During the fortnight-long event, the Federation Humana People to People will be participating by sharing experiences specifically on its work around building resilience against climate change among small scale farmers, particularly through Farmers Clubs, as well as other climate actions supporting communities to better their livelihoods.
Community-led climate action, build climate resilience. We are working together with communities into taking action for climate justice in the global south to sustainably build resilience within communities most affected by climate change.
You can find out more about COP27 by clicking HERE