Transforming Education Summit 2022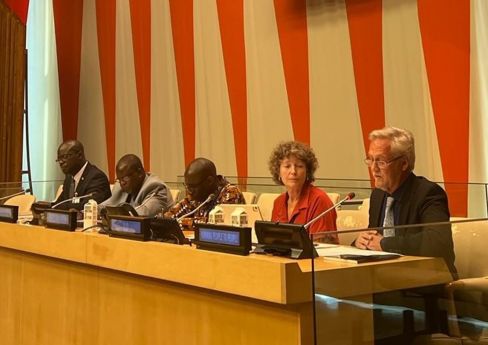 The TES event ran from 16 – 19 September 2022 in New York and was attended by Snorre Westgaard, the Chairman of Humana People to People.
TES spotlights the urgency to act fast to transform education. The preparations build on the UNESCO report on a "new social contract" for education. Transforming Education Summit is driven by the need to rethink and reimagine the purpose, content, and delivery of education. To transform education for peace, inclusion, and sustainability.
Thematic Action Tracks are key pillars to transform education by focusing on five areas that need urgent attention. The Action Tracks seek to mobilize new commitments. They highlight policy interventions that work and seek to build on existing initiatives and partnerships.
Humana People to People is motivated by the Thematic Action Track 3: Teachers, teaching, and the teaching profession, in promoting our Teacher Training programme.
For more information please vist the Humana People to People website HERE