Cyclone Idai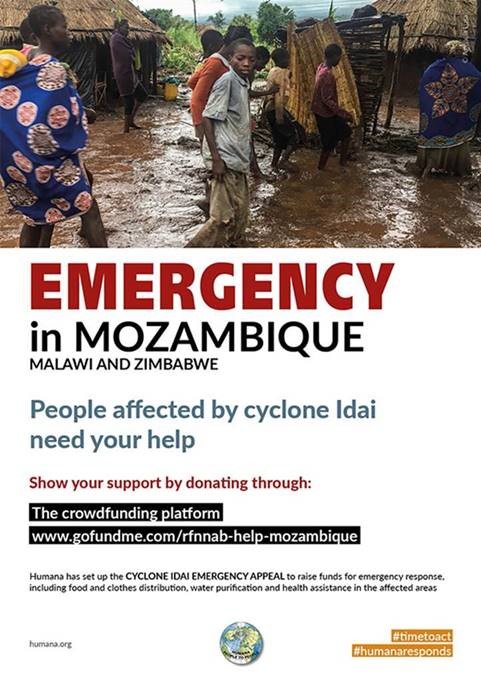 Thousands of people in Malawi, Mozambique and Zimbabwe have been affected by the strongest cyclone for two decades in this part of the world. Humana People to People (Planet Aid UK is the British partner of Humana people to People) have many projects in the area which have been severely affected. To mention a few, in our Child Aid project in Malawi 6,500 households have been hit. In Mozambique our Teacher Training College in Namatanda has suffered significant damage causing the staff and students to be evacuated. They are all safe and have been relocated to our Teacher Training College in Chimoio.
The hundreds of thousands of people affected by Cyclone Idai need your help. Beira, Mozambique's second largest city, has been devastated by Africa's largest cyclone in two decades. Humana People to People's national partners, ADPP Mozambique, DAPP Malawi and DAPP Zimbabwe, are in affected areas providing emergency assistance.
Please click HERE to make a donation.
Thank you for your support.