World AIDS Day 2020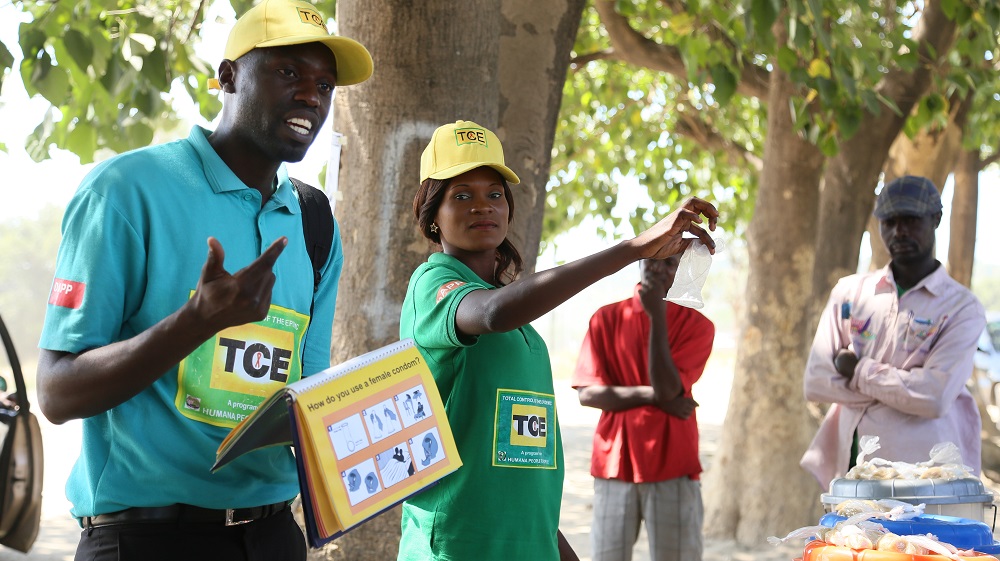 Humana People to People joins the rest of the world in marking World AIDS Day 2020 on 1 December. The theme for 2020 is "Global Solidarity, Shared Responsibility".
At a time when the world is battling the COVID-19 pandemic, people the world over come together to show solidarity with people living with HIV and to remember lives lost to AIDS. COVID-19 is showing once again how health is interlinked with other critical issues, such as reducing inequality, upholding human rights, gender equality and social protection, and pursuing responsible economic growth.
Humana People to People's approach in fighting HIV and AIDS
Humana People to People is dedicated to helping to stop the spread of HIV and AIDS including tuberculosis (TB). The fight to gain control of HIV and AIDS as well as TB builds on the people in communities organised together and in close collaboration with the public health system.
The projects focus on information sharing, community mobilisation, HIV testing, tuberculosis screening, referrals to treatment, and support for treatment adherence, connecting staff and volunteers with communities in hard-to-reach areas and with most-at-risk populations.
Organising people at community level and building capacity to master their own development is at the core of Total Control of the Epidemic (TCE) activities. The TCE model at the beginning of the AIDS epidemic began with addressing home-based care, stigma and discrimination, providing HIV prevention messages and building community-based care structures with volunteers.