Donation to Ukraine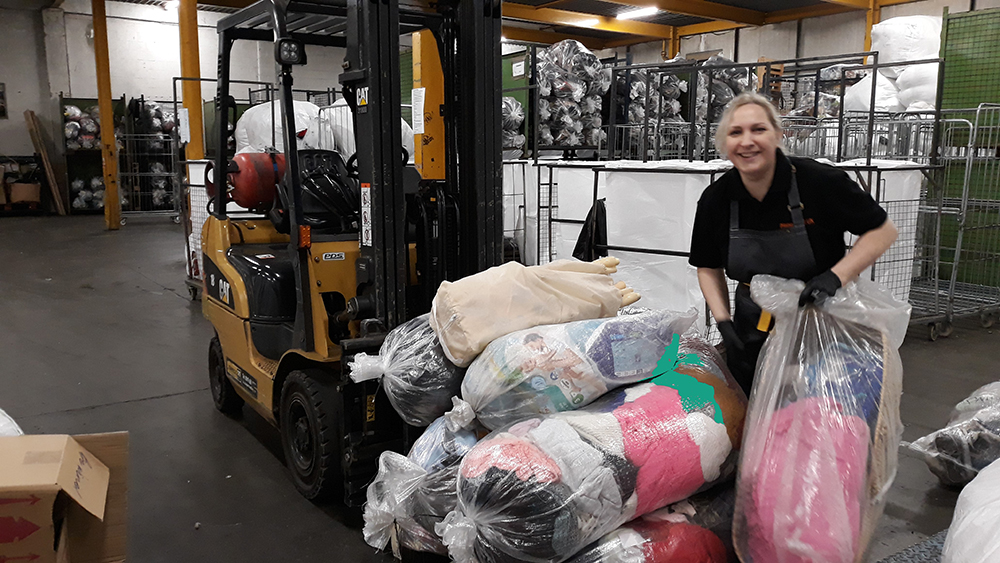 The day after Russia invaded Ukraine our neighbour visited our sorting centre asking if we could help: ' Of course we can,' we said and found toys, blankets, warm winter clothes, nappies, cups, baby carriers etc
The Polish lady living here in the UK would take these items to her hometown Zamosc, close to the Ukrainian border.
When her truck arrived at Dover 15 empty lorries were ready to go through Europe, all driven by Ukrainian drivers who wanted to go back to help their country.
At Dover it was arranged that the empty lorries would take a lot the donations from the English people to the Ukrainian people, who are fleeing into Poland. Loads of donations from many corners of the UK have been collected during the first few days of this crisis.
The actions all over Europe, organised by different organisations and lots of volunteers, show how 'the everyday people' react when their neighbour needs help. Thank you for that.
Right now, our sister organisation Humana People to People in Ukraine have had to close their 119 second hand shops. Over 900 employees are among the many Ukrainian people whose lives have been turned upside down. Planet Aid UK are prepared to help again.